Minister of the Word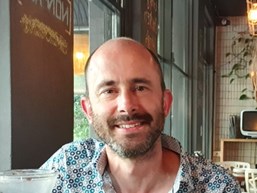 Rev Andrew Cunningham is the minister of Orange Uniting Church.
Andrew holds a Bachelor and Masters of Theology from the Queens University of Belfast. Andrew has ministered in Churches in the Republic of Ireland, Northern Ireland, Belize (Cental America/The Caribbean) and Australia.
Growing up in a united Anglican, Presbyterian and Methodist Church, Andrew is committed to Bible teaching that is grounded in the realities of life, and in sharing in united church initiatives. Andrew has a strong background in Youth and Children's Ministries having served with the Youth Team on Mission and as Chaplain to a private secondary school in Ireland.
His service to mission in Ireland and the Caribbean demonstrates his transcultural, missional approach to ministry and desire for people to see God's kingdom here on earth and to get involved where God is already active. Andrew is passionate about churches being ready and able to share the love of God and join God in mission for their locality. Through Andrew's preaching and leadership, he encourages churches and people to examine themselves and their work and encourages them on a journey of listening to God and seeking God's vision for their lives, Church and community.
Andrew is married with two children. The family moved to Orange in 2014 when Andrew was appointed as minister of Orange Uniting Church.
Community Builder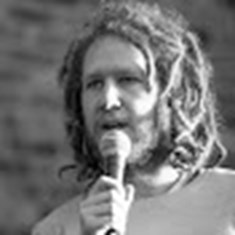 Josh Bleyerveen is the Community Builder for Orange Uniting Church
Josh grew up in a ministry family and has over fifteen years of ministry experience in the context of working with emerging generations. Almost a dozen of these years has been as a pastor in the Uniting Church.
Some of his areas of interest include: pioneering ministries, fresh expressions of church, mission shaped ministry, innovation, street chaplaincy, incarnational theology, contemplation, Christian mysticism, discipleship, formation and missiology more broadly.
Josh loves meeting people, sharing in faith with others and providing pastoral care. He also loves coffee! He particularly loves supporting ideas people have about how we can practice our faith with one another and the wider community. 
A recent passion of Josh's has been starting a YouTube channel called: Living Faith in Living Love. This channel currently has over 500 sources of inspiration from others that have been drawn into various playlists and a small but growing number of original videos. Please consider checking it out.
Josh is part of a young growing family. He, and his wife, have two young children.